What Are Applicant Tracking Systems?
Applicant tracking systems (ATS) are computerized systems that help organizations manage the recruiting process. They help with the initial screening of applicants and also with tracking applicants' progress through the entire process.
The main purpose of applicant tracking systems is to automate the time-consuming parts of the recruiting process, such as resume scanning and processing, candidate ranking and communication.
In addition to these core functions, some systems offer additional features that can help you manage your recruiting efforts more effectively. For example, many ATSs have an integrated database of job descriptions so that you can post jobs directly from the system and save time on posting them manually. Some ATSs allow for customizable templates for resumes and cover letters so that recruiters don't have to waste time entering information into multiple fields when they should be focusing on finding candidates who meet their requirements.
Most ATSs allow recruiters to save candidate profiles for later use and even track their progress through the hiring process. This helps you stay organized and ensures that nothing falls through the cracks.
How To Choose The Right Applicant Tracking Software?
If you're looking for the best Applicant tracking system for your company, it's important to do some research and find one that best fits your company's needs. You should consider factors such as the cost of the system, how easy it is to use, what features are included and whether it integrates with other systems in your organization.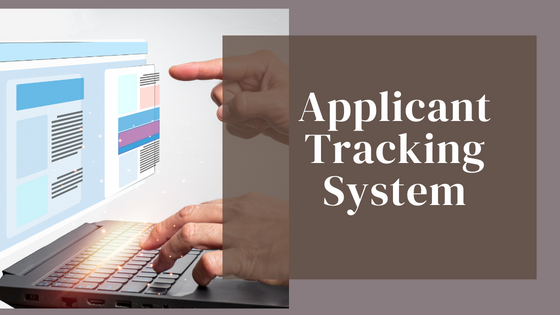 There are several ATS solutions available on the market today, each with its own set of features. However, in general, an ATS should have features that allow you to:
Easily post job listings and organize applicants' profiles
Track candidates' progress through the hiring process
Facilitate communication between recruiters and applicants
Allow recruiters to manage multiple stages of the hiring process at once
Track applicant data, such as salary requirements and contact information
Provide a way to manage resumes and cover letters
Integrate with other systems in your company
In Conclusion
ATS is a tool that can help your company manage the recruitment process more efficiently. The right ATS solution can save you time and money in the long run by allowing you to find great talent faster than ever before.
The best ATS solutions are those that are easy to use and provide the right level of detail for your business. They should also integrate with other systems in your company, like payroll or HRIS. If you're looking for a new ATS solution, be sure to speak with an expert about all of your options so you can find the one that's right for you.